Welcome to Just Propellers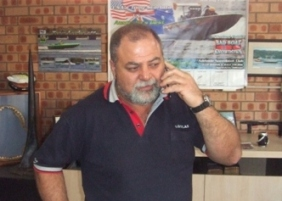 Welcome to the Just Propellers WA Website which was carefully designed by Brad
Lohoar and duly maintained as best I can. We have been operating out of our Osborne
Park premises for over 16 years. I personally conducts repairs, rebushing and
modifications at the Leeway Court factory. We pride ourselves in our research and
development of Propellers and at present do not have a propeller design older than
4 years.Ask for SOLAS by name.You wont be disappointed. Feel free to look through
the site for a small part of the SOLAS range. If you dont see what you need or cant
select the correct type of Propeller, then contact me for that personal service and advice.
We will not be beaten on Value for dollar and Product quality as well as supplying the longest
Warranty of any Propeller supplier in Australia, up to 7 Years on bushing and
we boast a lifetime Warranty on castings.
As of now the distribution for the Eastern seaboard, all states accept W.A. will be handled by
ALL MARINE SPARES P/L Phone them on 1800 677 436.
For W.A. Please call 1300 4 PROPS.
JUST PROPELLERS WA HAS NO ASSOCIATION WITH THE PAST SOLAS DISTRIBUTOR IN QLD!
Cheers
Michael and Cheryl